Hummels: The team is what matters
Mr. Hummels, how shocked were you on Thursday when you caused a penalty being just 27 seconds into the match against Krasnodar?
I thought: This fits to the current situation, especially the last two matches.
What more thoughts did you have in this moment? Something like: Why me?
Firstly, I was disappointed for me and the team because we conceded a goal and secondly, because I caused it. But then I flipped the switch instantly. It's not that these things drag me down. As a center back I will always have my share in goals we concede. That's how it is.
After the match you were answering questions of journalists the first time in seven weeks. Why now and why not earlier?
In Krasnodar it was because I caused the penalty and I didn't want anyone else getting grilled with questions as it was my fault. Moreover, I have realized that the view of me as a person in the media has not become more objective during the time I didn't give any interviews. I think it became even more extreme.
Talking to Sky you said that "people only search for mistakes in my play". Why would the media be more critical on you than on others?
I can only guess. Maybe, because it is difficult to find anything negative at Bayern. Then you take a look at the second biggest club and persons in football. This brings you to Borussia Dortmund and people like Marco Reus, Pierre-Emerick Aubameyang or me.
Do you feel like a victim of a campaign?
(thinks for a long time) I don't know whether it is a campaign.
What else?
I feel definitely evaluated wrongly. I see my performance better than some people in the media. The critic has a certain dynamic: Bad things sell better than positive ones. If there is a chance to hit someone hardly, this opportunity won't be left out in my case. If another club has a worse phase in the near future – although placed second we don't even have a bad phase – somebody else will get bad press. That's the way it is in football nowadays.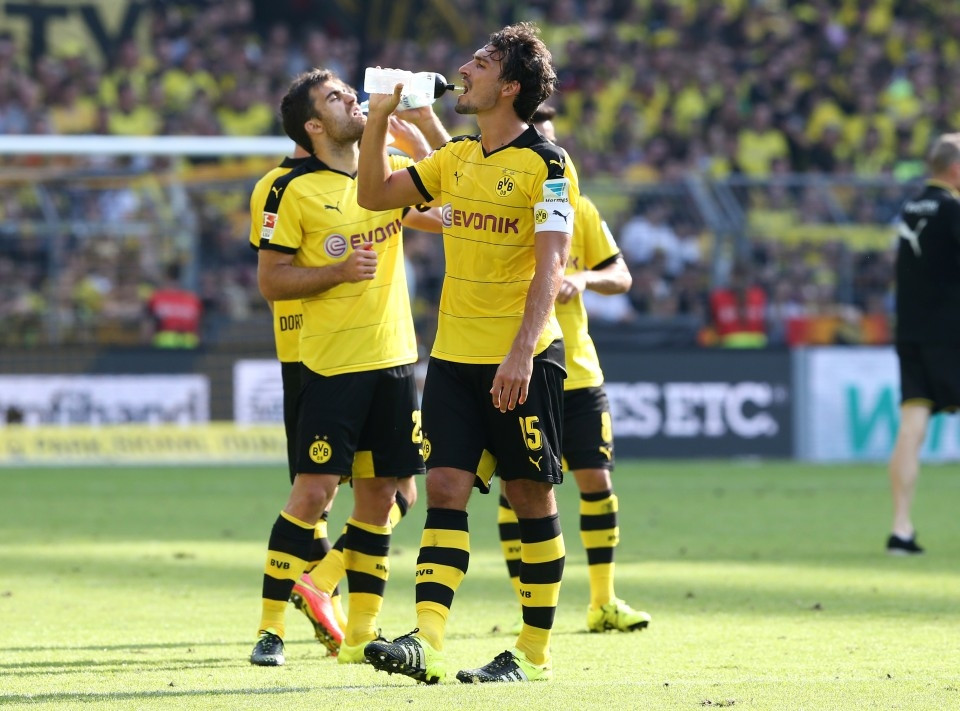 The bad media – Where is the self reflection and awareness of own mistakes?
I don't know many persons that are more critical with themselves than me. I have shown that in several interviews where I talked about last season and the reasons for it. I watch all my matches again at home. I know when I made a mistake and when I didn't. That's why I wasn't in line with the media after the Hamburg match. Apart from the own goal, my defensive work was ok.
What about being too passive when conceding for the second time against Hamburg?
Sorry, but I have to disagree. I defended correctly. Especially this case shows: Either some people blame everything on me or they understand the game differently. I would say that I understand the game quite well.
You characterized the criticism on twitter as way too harsh. Why do you think you have such a different opinion than many journalists?
For me the questions is whether their opinion is negative – and wrong – on purpose or whether just the negative sides are perceived unintentionally. I realized: If I win eight tacklings but lose one, nobody cares about the ones I won. Similar with passes played. That has become too much in my opinion and that's why I kept my mouth shut for a few weeks.
Do you think that the benchmark is differently because you're one of the few center backs that actually play football rather than just working it?
Indeed, I'm not the kind of defender who just clears the ball – although just clearing is often appreciated by the fans who then say "great how he fought his way into the match". I play football, but I fight as well, even if that is not perceived. Maybe my key tasks are seen more critical because I try a lot of things in the build-up as well.
Does this remind you of past discussion at the national team?
At the moment it seems like two years ago at the national team. My style provides more people with a target.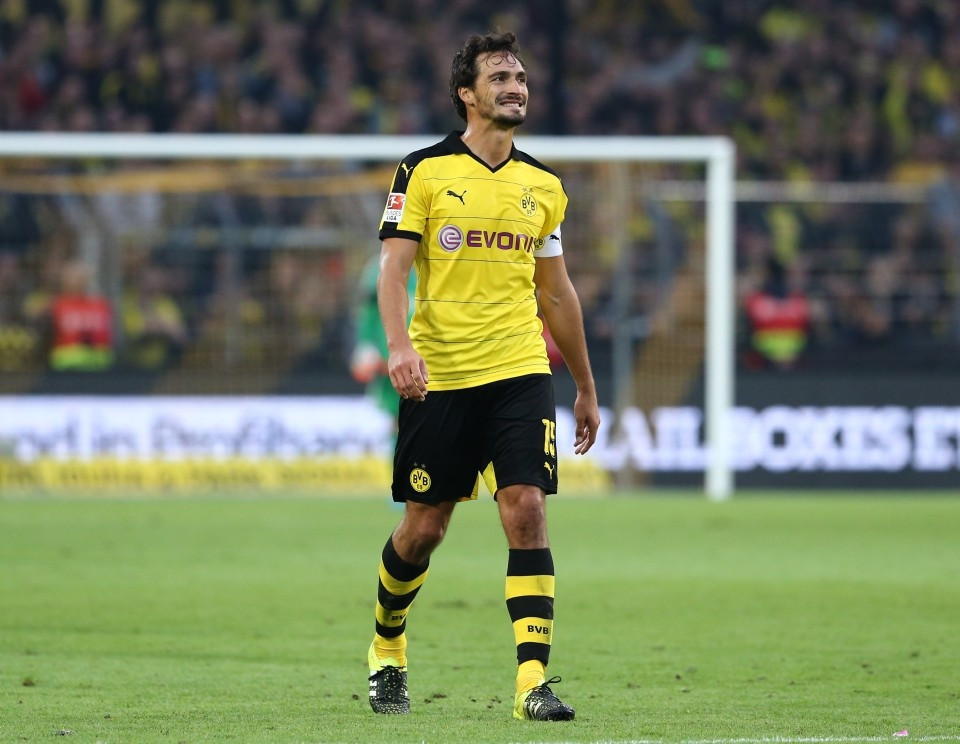 Michael Zorc said that he would be glad if you were a role model in terms of self-criticism.
I already am. At the 4-2 in Hannover I said that one goal we conceded was completely my mistake. A few weeks earlier I talked about my personally bad first leg of the last season very openly. Reading that I'm not self-critical, is just made up. I've always talked about my own mistakes and I'll continue that. I'm not hiding!
Did Zorc and Watzke give you a talk after your criticism concerning your colleagues performance against Darmstadt and Bayern?
The truth is probably in the middle. We talked about my statements. I would not describe it as a rebuke in terms of content and how the talk went.
So, it wasn't a lecture?
Definitely not. I wasn't sitting there for 45 minutes being screamed at. It was a good talk about different opinions.
For example?
If someone had criticized me after causing the penalty against Krasnodar, I would have had the same opinion. I wouldn't even had been pissed if it the criticism was public. I know that it was my mistake.
Are your colleagues annoyed about your criticism?
If they are, they should tell me. I ask them from time to time: What's annoying? What could be different / better? I try to change things then. But nobody has ever said that my criticism wasn't ok.
Is a captain allowed to criticize in public?
In my opinion: yes! It has to be allowed, even if I'm not the captain. Especially, because I didn't attack anyone by name – and in Munich my criticism was just part of what caused the defeat. It was a contextual explanation about football, not more.
You are viewed as a mule, as an oddball and sometimes a bit stubborn. What characterizes you best?
Parts of that fit, of course (laughs). I guess I'm a bit of everything. But I'm not focused on my own opinion. In July I've had an extensive video session with Thomas Tuchel and his assistant Arno Michels. They showed me some good aspects of my style and some bad as well. I've been working on these things since then. I'm not someone who believes his opinion is the only correct one.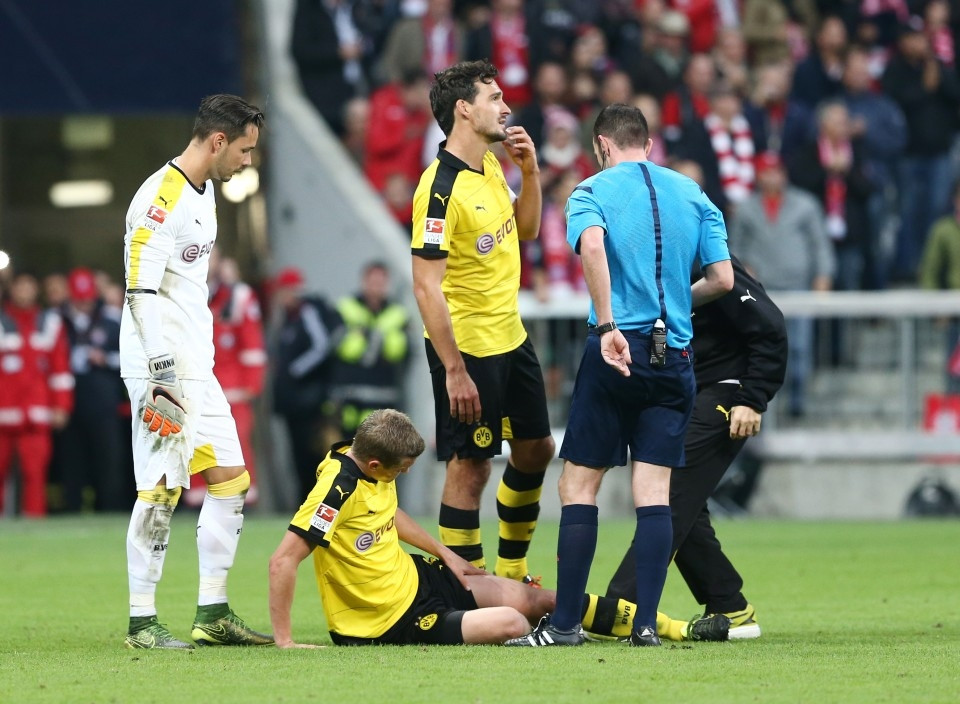 Watzke characterized you as a decent guy but not 'easy to handle'.
He correct on that. I'm not like Sven Bender, who's probably the greatest guy that ever played for Borussia Dortmund. I'm a bit more straight forward, sometimes cynical or sarcastic. It's totally ok that Watzke say I'm not always easy to handle. Being like that has led to who I am now and how I'm playing now. It has led to the level I'm playing on which has been successful in the last years.
How is your relationship with Watzke?
It is really good. The relationship is exactly how it should be between CEO and player.
You're the captain since one and a half years. Based on confidence?
I'm taking this role because it equals my role within the team. It doesn't matter if I'm labeled captain. That doesn't change my actions. If I wouldn't be wearing that armband it would still be my claim to be a leading figure of the team. But I don't see myself as the boss of the team.
Who is the boss?
Player like Marcel Schmelzer, Sven Bender, Marco Reus, Nuri Sahin when back from injury and I have the claim to take a leading role on the pitch. Marcel Schmelzer could easily be captain as well.
In a kicker-Interview in July you said that you wouldn't the slightest problem not being captain. Would you be relieved to give away the armband rather sooner than later?
Maybe that would help projecting less on me concerning goals conceded. Maybe it would hit other players then, what might be not helpful for the team's success. The team is what matters.
Can you imagine a scenario where you step down as a captain, if the criticism continues?
If it is right to be the captain when arguing with yourself – this thought was existing last season. Stepping down would have been the wrong signal during the crisis. At the moment, I don't plan to step down, unless half the team would say that it would be best.
Is the captain's role elevated?
I think it is. We've had an amazing captain in Sebastian Kehl. If there is an ideal captain, it is him. But in the last few season it was often the case that he wasn't playing. Other players stepped up on the pitch then. It doesn't matter who is wearing the armband as long as some player point in the right direction.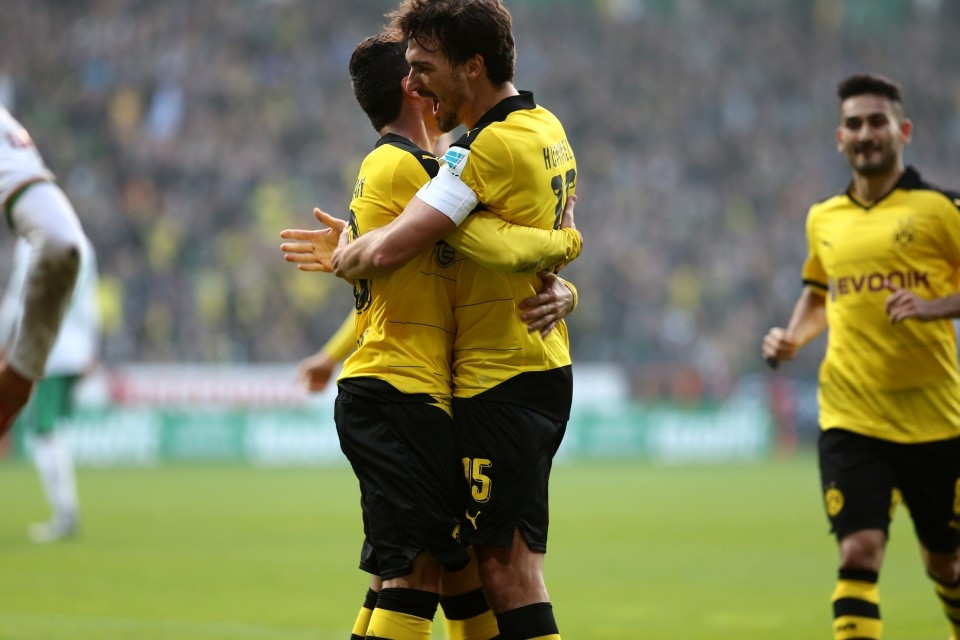 Thomas Tuchel was the main cause why you stayed in the summer. Has the relationship cooled down since then?
He is professionally and contextual one of the best German coaches. I like how he sees football. My opinion hasn't changed the slightest.
And his opinion?
There is no problem at all. We speak openly and criticize constructively which will continue, of course.
There is a picture where Tuchel is apparently screaming at you while you drink some water looking bored. Is it too far fetched to take this as proof that your relationship has cooled down?
(laughs) I know the picture. I think, it was taken at the derby against Schalke when it was 3-1 or 3-2. The coach just said: "Come on! Stick together defensively!" It wasn't about criticizing, more trying to push us for the last few minutes of the match. It is strange what people interpret from these situations.
 You contract expires in 2017. In the first half of 2016 you will need to decide whether to stay or to leave. Out of anger about internal differences it is said that you stated: "I'm not married to Borussia Dortmund".
That's something that really bothers me! I have never said this sentence in my life! And I don't like that things like this are made up. When it is out there, it is copied several times and becomes perceived truth. It is sad, but that's how it works nowadays.
Is it possible that all this negativity around your person will drive you away from Dortmund?
I have followed the social media attentively and how the media coverage about myself is commentated. At first it was balanced. Now there are more positive voices at around 10 to 1 or even 20 to 1. I value that a lot! If I'd let this negative media coverage drive me away from Dortmund, I would be bonkers.
Interview by Thomas Hennecke, kicker print magazine, www.kicker.de
Translated by Seb, 03.12.2015