Henrikh Mkhitaryan: I already am at one of the big clubs in Europe
Henrikh Mkhitaryan, you've been living in Germany for two years now. Before that you lived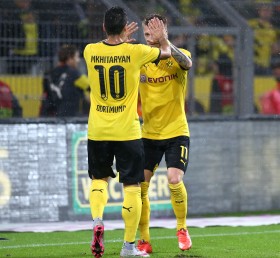 in an apartment within the training complex of your team – Shakhtar Donetsk. Where does an Armenian footballer who lived in the Ukraine choose to live in Dortmund?
I've rented an apartment in the south of Dortmund. At the moment, I'm living there on my own. Next door there is an additional apartment for my family who visits every couple of months. I felt it was time to live in my own property so I'm not focussed on football the whole time.
Sie lebten die ersten Jahre Ihres Lebens in Frankreich, dann zogen Sie zurück nach Armenien, von dort ging es in die Ukraine. Wie lange braucht ein Fußballer, um ein Gefühl von Heimat zu entwickeln? The first few years of your live you spent in France, then went back to Armenia before ending up in the Ukraine. How long does it take a footballer to feel 'at home'?
Around one and half to two years. After just half a year you cannot feel home. At first you have to get to know the different parts of a country, of the city and society. Once you get used to it and can understand everything you feel home. Nowadays, when I'm traveling with the Armenian national team I miss Dortmund somewhere in my heart.
How hard was the start in Germany?
The first six months were really hard. I didn't know anything, not about Dortmund, not about Germany. Then I met some people who are my friends now. They helped a lot.
Where did you meet them?
In the club, but outside as well. I even have some Armenian friends here.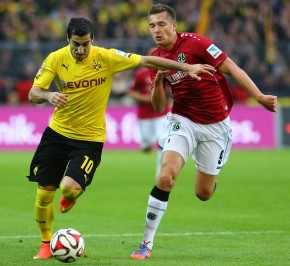 Is the German stereotype still up-to-date?
Well, the people here are really disciplined, hard workers. They get up early in the morning, even a bit early than they have to, in order to prevent being late for work. Most of them go to sleep early in the evening, too.
That must seem a bit joyless. Was it hard to adapt?
Definitely not, I used to live in France which is not the same for sure but not totally different either. I like the country and the people in Germany.
The previous season in Dortmund was disappointing. Since a few weeks you're playing suddenly excellently in attacking midfield. In the club it is said that Thomas Tuchel found the key. What did he do to you?
I've felt the trust Thomas Tuchel put in me straight from the first conversation.
Does sympathy play a role in such a moment?
If you're speaking with someone for the first time, it always about their social qualities, and later on about their football specific qualities.
How did Tuchel win your trust?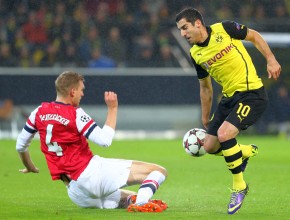 He didn't mention anything in particular. He just gave me the chance to develop trust in his qualities as a coach. He said: 'You will see, we'll play an attractive way of football and your qualities will shine as well, believe me.'
And that was enough to convince you?
What should I say: 90 percent of me believed him, 10 percent were asking how he would do that after such a catastrophic season. But he got everything done. He didn't just help me on a football level but mentally as well.
How?
He always said: 'If something doesn't work, don't get stuck there, it is over! Stay calm and ready for what's next.'
In Tuchel's system you're playing left wing / attacking midfielder. The new system is more based on possession now.
It fits well to my personal skills. In the same position I scored 25 goals in one season at Shakhtar.
Was there a key moment in the last weeks?
The match, that really got me, was Wolfsberg at home in the Europa League qualification. I scored three goals – with three attempts. I would've never thought that I'm capable of that.
You're perceived as very self-critical. Did this experience give you more cool-headedness?
I get stressed less. Last year, in our difficult situation I thought: 'Come on, you need to dribble 80 meters and in best case score as well.' Now I can endure to just stand at the box and play a pass. I know exactly what to do.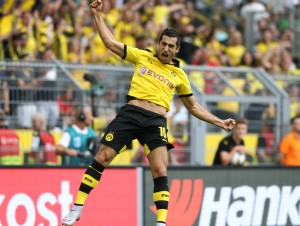 Your performance has not been unseen by other teams. Is it your dream like for many of your colleagues to be playing for the really big teams like Bayern Munich, Manchester United or Real Madrid?
I already am at one of the big clubs in Europe.
Does that mean you could very well extend your contract and stay in Dortmund?
It is surely on my mind, to win the Champions League or the Europa League. But this is not related to a certain team. It doesn't matter whether I win the Champions League with Dortmund or another team. It's just about having my small humble spot in football history.
Whenever your name is mentioned, it is emphasized how humble and literate you are, as if it was something special. Does this say more about you or the football business that these attributes stand out obviously?
Regarding to the football business I cannot estimate it. I read books for myself and not to impress people. I'd like to have children someday and would like to be prepared.
In what respect?
Imagine: My son or my daughter asks a substantial question and I cannot answer. I would feel uncomfortable then. Thus, I read today for myself to be able to give my son or my daughter the correct answers. I don't want to google it. Many people are on Instagram, snapchat or the phone all the time. I don't think you can learn anything there.
What do you read at the moment?
The inner game of tennis. 
Why did you pick it?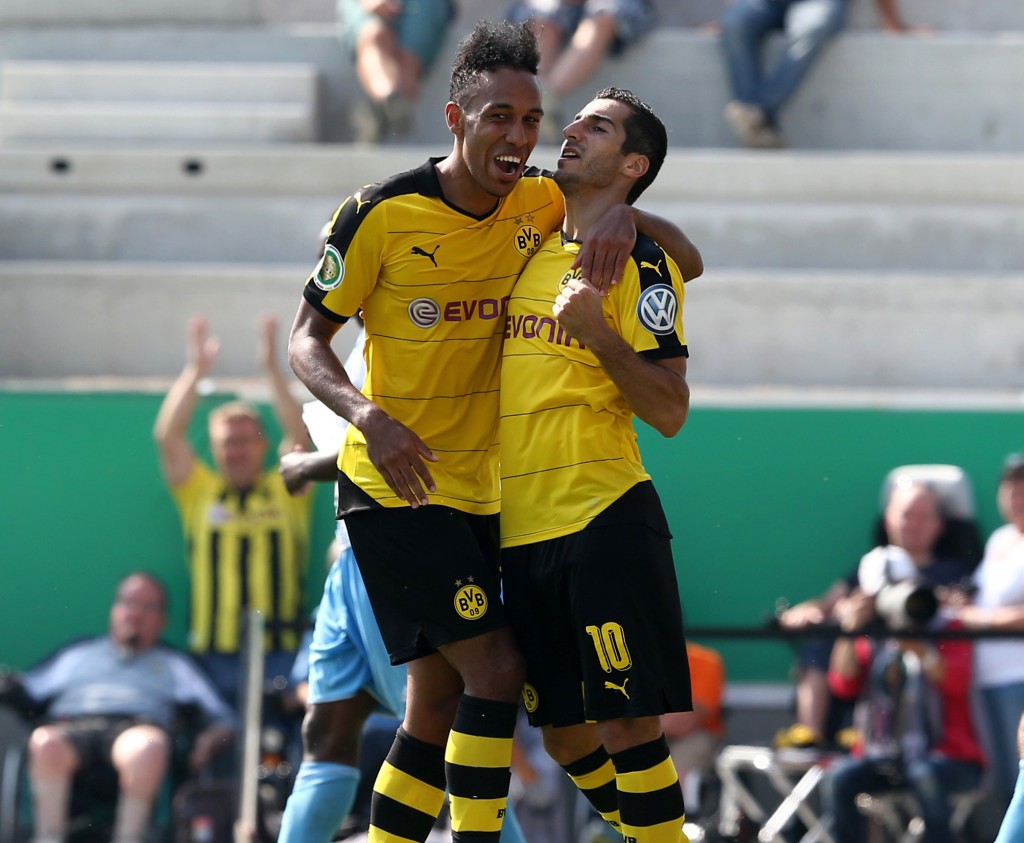 It was a present from Thomas Tuchel. It is a book about mental coaching. Before that I read The Alchemyst by Paulo Coelho.
How many books do you read per month?
I don't read as much as you could think when hearing stories about me. We have a lot of matches, so I don't allow myself to read much. I have to regenerate.
Don't you do that while reading?
It overloads my mind. At least, I feel like that.
Is it hard for you to adapt to the topics that are present in a team not being a Facebook, Instagram or 'cool-lifestyle' addict?
Normally not. No matter where you are, there is always at least someone in the group who as a similar mindset as yourself, who looks at the world with the same eyes. No matter where you are.
Original interview done by the Stern magazine in German: Link
Translation: Seb, 03.10.2015