17 lessons in supportership: It all started with Hannover
Once upon a time I visited a room of a German girl living in Dunedin, New Zealand. She was not fond of sports nor football. Nevertheless the first thing I noticed on her wall was a black and yellow team poster. "Why on earth do you have a football poster on your wall?". "Suvi, you have to understand, I am on the other side of the world, I had to bring a piece of home with me." That's how I learned about BVB and Dortmund, the city where even people disliking football identify their home through the team.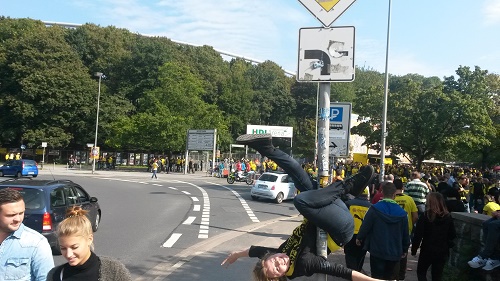 Back then my proudest moment had been when the trainer of my favourite ice-hockey team approached me after a 9-3 trashing away and asked if I had been the one shouting throughout the painfull 60 minutes. Teenage me had been heard from the upper rows of the ice-hockey rink to the players' bench. Against that background I was truly impressed by a football team that even the ones oblivious to football had to love.
And so one day I moved to Sweden. A country with proud footbal tradition, Europe´s 24th best football league and Zlatan. Like the ultras subtly pushing you away from their section, football started making way for itself in my ice(-hockey) cold heart.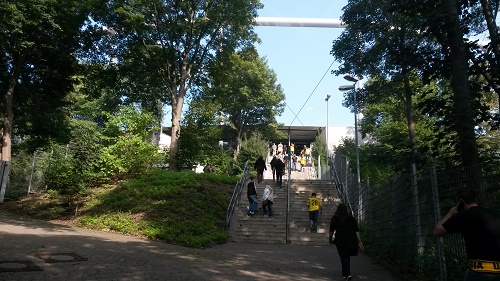 16th April 2008 Dortmund played home against Hannover 96. Had I understood German I would have heard the Yellow Wall chanting against their own trainer Thomas Doll. The stadium was only filled to two thirds in a midweek game which I was taken to by a Finnish season ticket holder. Dortmund lost 3-1. I witnessed my only ever Alexander Frei live goal and heard"Olé jetz kommt der BVB" for the first time.
The football wasn't very good. In some miraculous way the team had made it to the German Cup final the following weekend. I liked the support, I obviously ignored the historical facts forced down my throat about 1995, 1996, 1997 and 2002 and labelled the team as underdogs. Simply a team worth keeping an eye on.
But no Swedish football story is complete without Zlatan.
Zlatan published a book, and I read it. That was what turned my life around. I heard the 11 year old supporter who had travelled alone for hundreds of kilometers to stand in the home ground of her team as loud and clear as during the 9-3 humiliation. It was time to get back to the roots. No matter the distance I wanted to be there for the team that by now controlled my time management and weekend routines. At least for one season. Or three. But we don't count, do we?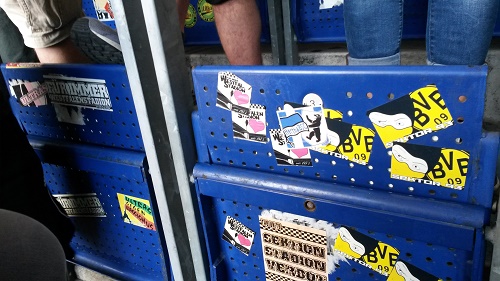 Lesson # 2: If you want to highlight the fact that you are not an ultra put your brightest BVB-jersey on and push your way to the lowest rows of the away standing block. There is no risk you will feel welcome. 
Suvi, 15.9.2015